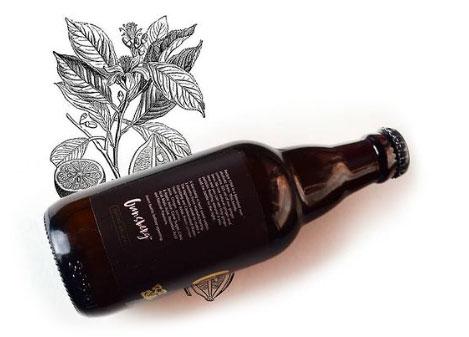 Frequently Asked Questions
Dispatch and Delivery
Does free shipping require a minimum order value?
No, all orders from our website are shipped for free with no minimum order value.
How do I track my order status?
Once you place your order, You'll get a confirmation email along with an SMS confirming your order along with the tracking ID of your order.
Can I change or cancel my order?
Yes you can cancel your order within 1 day of placing your order. To cancel an order, please send us a written request (email shall suffice). Once the order is dispatched, no orders can be cancelled.
How long will it take to receive my order?
It usually takes 5-7 business days for orders to be delivered. We are 100% committed to deliver the product within the stipulated time but owing to the current situation of Covid 19, deliveries might take longer than expected.
What places do you ship to?
We offer free delivery pan India
Is international shipping available?
We don't deliver internationally to addresses outside of India.
Payments
What mode of payments are accepted?
Our panels offer multiple payment methods, allowing you the flexibility to complete the payment using the payment method of their choice.
- Debit Card
- Credit Card
- Netbanking
- UPI
Is cash on delivery available?
No, we do not have cash on delivery at this point.
Returns and Refund:
How do I return my order?
Write to us at hello@gunsberg.in with the concerned details, and our team will get in touch with you.

Where is my refund?
Once the refund has been issued from our side, our team will share you the screenshot with Refund ID for reference. It usually takes 5-7 working days for the refund to reflect in your account.
What if I receive a broken bottle?
Write to us at hello@gunsberg.in with the concerned details along with a picture of the product received, and our team will get in touch with you.
Product
How many flavors are available?
We have three flavors in total:
- Ginger Ale
- Ginger Beer
- Grapefruit Ale
What is the difference between the Ginger Ale and Ginger Beer?
All our drinks contain fresh Ginger juice and Lemon juice, which are juiced on the same day of the production.
Our Ginger Ale has a strong kick of ginger to it and is a little sweeter than our Ginger Beer. In our Ginger Beer we ferment our Ginger which gives it a beery flavour and overall the drink has a more rounded taste to it.
What is the sugar content in each drink?
Ginger Ale: 10.75gms per 100 ml
Ginger Beer: 10.60 gms per 100 ml
Grapefruit Ale: 8.04 gms per 100 ml
What is the expiry of the product?
Six Months from the date of Manufacture.
Are there any added preservatives?
Yes, we add Preservatives- 211, 202, 224.
Are natural ingredients used in the production?
We use 100% Natural ingredients and Flavours.
Are you available in retail?
Yes, for more details please write to us at hello@gunsberg.in and our customer support team will help you with our retail availability.